2019
SMAGUA 2019 Auszeichnung für die beste Lösung für CONTAZARA NB-IoT-Wasserzähler
---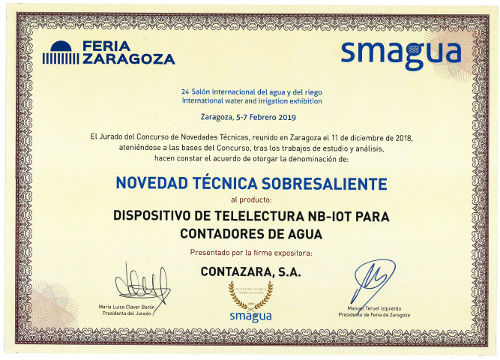 2018
KMU SIEGEL RSA (SOZIALE VERANTWORTUNG VON ARAGÓN) 2018
---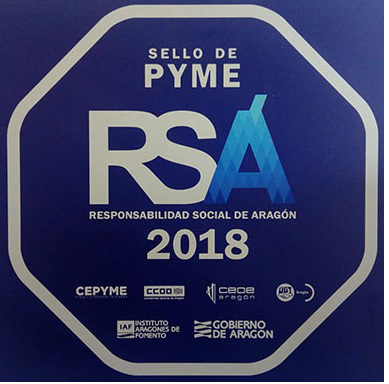 2018
IWater 2018 Award for the best solution for CONTAZARA NB-IoT meter: "The NB-IoT reading experience for water meters"
The iWater'18 award for the best technological solution has fallen to the Aragon's company Contazara for its remote water meter reading system based on the Narrow Band-IoT (Internet Of Things) communication standard, one of the new services of telephony operators to ensure connectivity in the 'Smart Cities'. This remote reading system is capable of covering an entire city, including those locations that are committed to coverage (such as second basements), in order to offer complete and real-time information on water consumption and thus be able to promote the efficiency of management and respect for environment.
---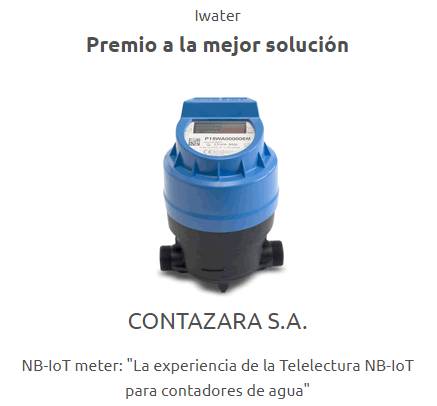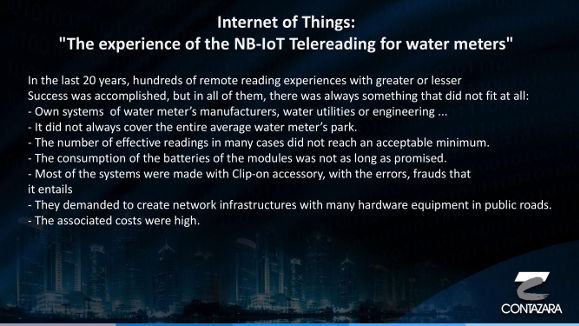 2017
SEAL RSA PYME ARAGÓN , Soziale Verantwortung KMU Aragonien
---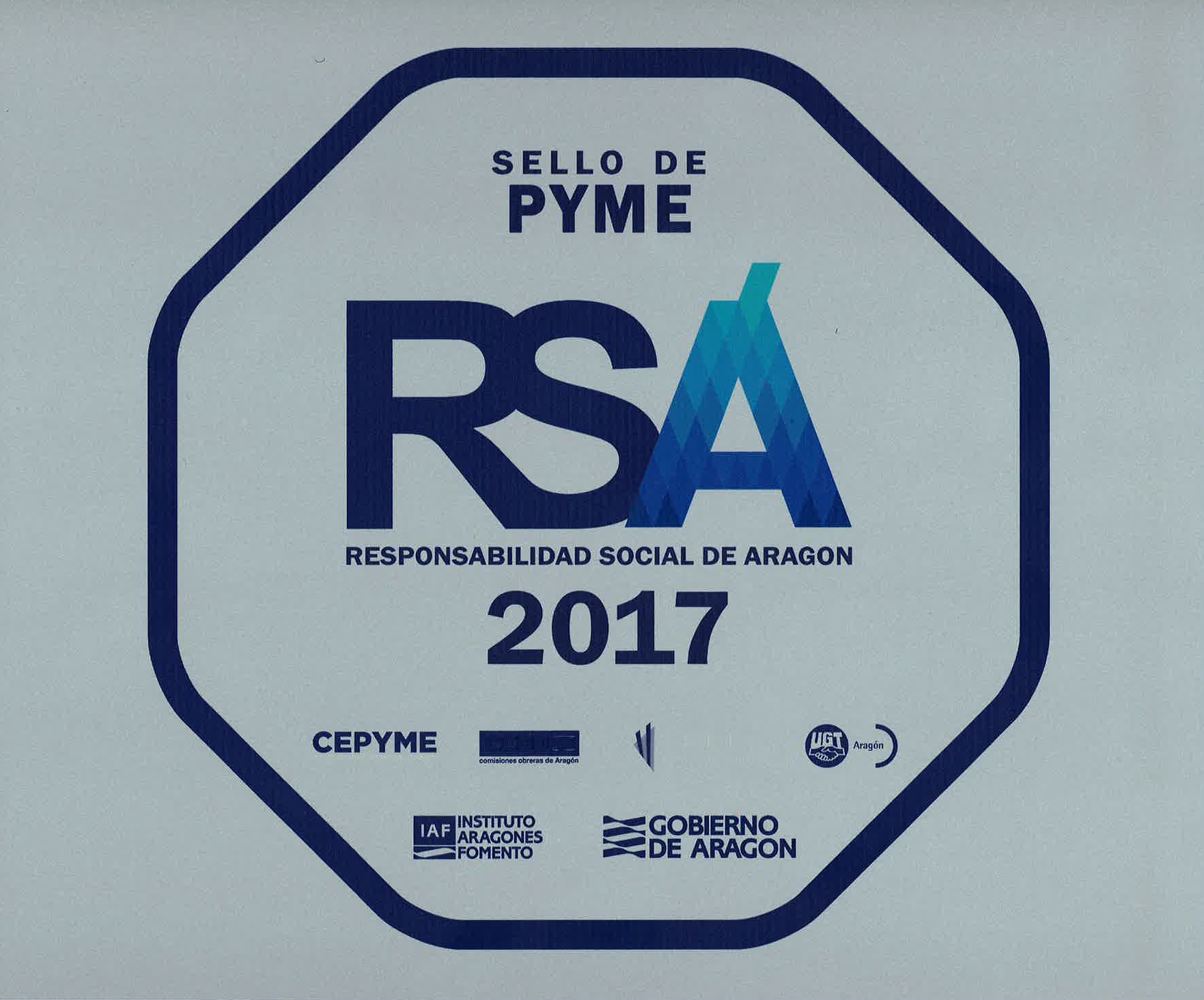 2015
GOLD SEAL UNTERNEHMEN ARAGONIEN
---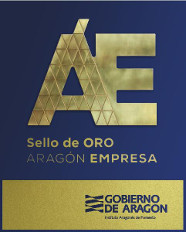 2013
---
EXCELLENCE SEAL UNTERNEHMEN ARAGOINEN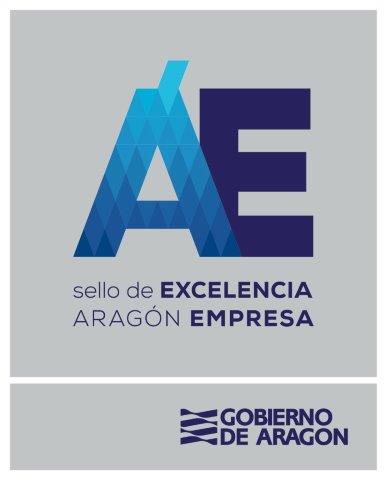 2012
---
ANERKENNUNG FÜR TECHNISCHE INNOVATION FÜR DEN WASSERZÄHLER CZ4000 AUF DER INTERNATIONALEN WASSER- UND BEWÄSSERUNGSMESSE SMAGUA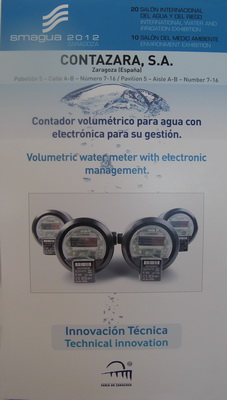 ---
LEADERSHIP AWARD, EJECUTIVOS DE ARAGÓN, Journal (First Edition)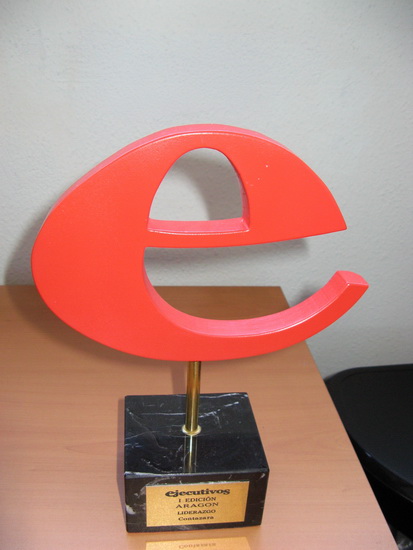 2008
---
ANERKENNUNG FÜR DIE ANGEBOTENE UNTERSTÜTZUNG ALS OFFIZIELLES MITARBEIT-UNTERNEHMEN DER INTERNATIONALE EXPO ZARAGOZA 2008, ZARAGOZA EXPO FOUNDATION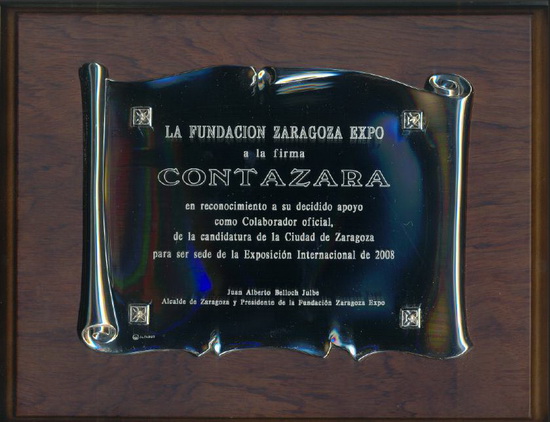 2006-2007
---
PRINZ FELIPE AWARD FOR BUSINESS EXCELLENCE IN DER INDUSTRIELLEN QUALITÄTSMODUS.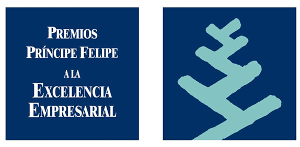 2005
---
FINALIST FOR IBEROAMERICAN QUALITY AWARD , FUNDIBEQ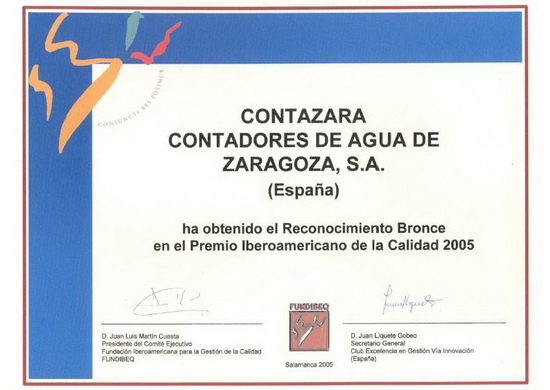 2004
---
BUSINESS EXCELLENCE AWARD ARAGON NACH EFQM